.
Vermont Camera Works' Featured Equipment this Month….
Left click on image to view and click again to enlarge.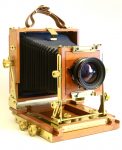 Zone VI 4×5 field camera:  This is truly a thing of beauty.  Better than that, it is functional, well designed and an excellent tool.  It comes with a Schneider APO- Symmar  210mm f5.6 lens with front and rear caps and two new lisco Regal II 4×5 backs.  We rate this camera at an excellent ++.  The only marks on it are two small abrasions caused by closing the camera incorrectly. This is a later version of the Fred Picker camera made in Newfane, Vt serial #26xx.  I have several of these through the years and this is by far the cleanest one I have had.  On sale this month Sold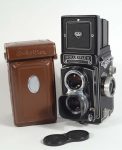 Rolleiflex "T" (type 1): We are pleased to offer a near mint Rolleiflex "T" twin lens reflex camera.  We see a lot of Rolleflexs at VCW and this one is truly exceptional.  It comes with a case, hood and lens cap.  The lens is the excellent, modern version of the Tessar 75mm f3.5 lens. Mechanically it is perfect. The viewfinder is bright and clean.  It is ready to go.  It comes with our VCW 3 month warranty.  Sold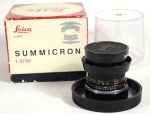 Leitz – Wetzlar (Leica) Summicron – M 50mm f2 lens: Wow, this lens is clean! We put it at mint – mainly because the box is scuffed.  It comes with its original box, hood and dome case. Glass is perfect, ready to shoot. Leica people can argue all day, but I've used this one and it is as good as it gets for me.  VCW warranty.  SOLD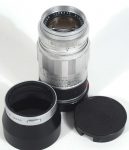 Leitz (Leica) Elmarit – M 90mm f2.8 lens:  Nice 90mm lens with a solid reputation.  Glass is great, chrome body of lens has minor wear. It comes with hood and caps.  A great addition for your Leica M camera.  One of my favorite focal lengths.  Great for portraits. VCW warranty. Sold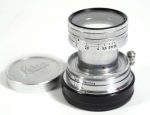 Leita (Leica) Summitar – M 50mm f2 lens: Need a very good 50mm lens for your Leica M that is not  going to break your budget?  We have a very clean Summitar 50mm f2 collapsible that will give you great shots and for a Leica lens is affordable.  It comes with caps (front cap has minor dings) and a filter.  The glass is excellent and the focus is smooth and free.  This lens has always had a filter and the front element shows it.  VCW warranty. $499.00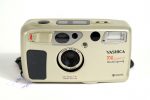 Yashica T4 Super D (champagne): These are great little point and shoot cameras with exceptional optics (Carl Zeiss  T* Tessar 35mm f3.5) .  They are also "weatherproof" so take it out hiking or head to the streets in whatever weather.  This one comes with its box and user manual.  It is has the date back and is in overall excellent – condition. The only wear appears on the back of the camera where it was rubbing in a canvas camera bag.  It is fully functional and ready to shoot.   VCW warranty.  Sold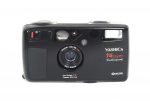 Yashica T4 Super D (black):  Basically this is the same camera as above, but in black and without the date back.  Fully functional and ready to go.  It comes with the user manual.  Nice slightly wide 35mm focal length.  Shoot in all conditions.  Handy, light weight, fits in a coat pocket! We have it as excellent. VCW warranty Sold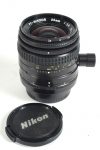 Nikon PC – Nikkor 35mm f2.8:   This is Nikon's F mount Perspective Control lens.  Absolutely perfect for architectural photography or anywhere perspective distortion detracts from a shot.  It is like having a view camera movement in a 35mm camera lens!  This one is super clean rated at excellent +, and comes with caps.  VCW warranty. $239.00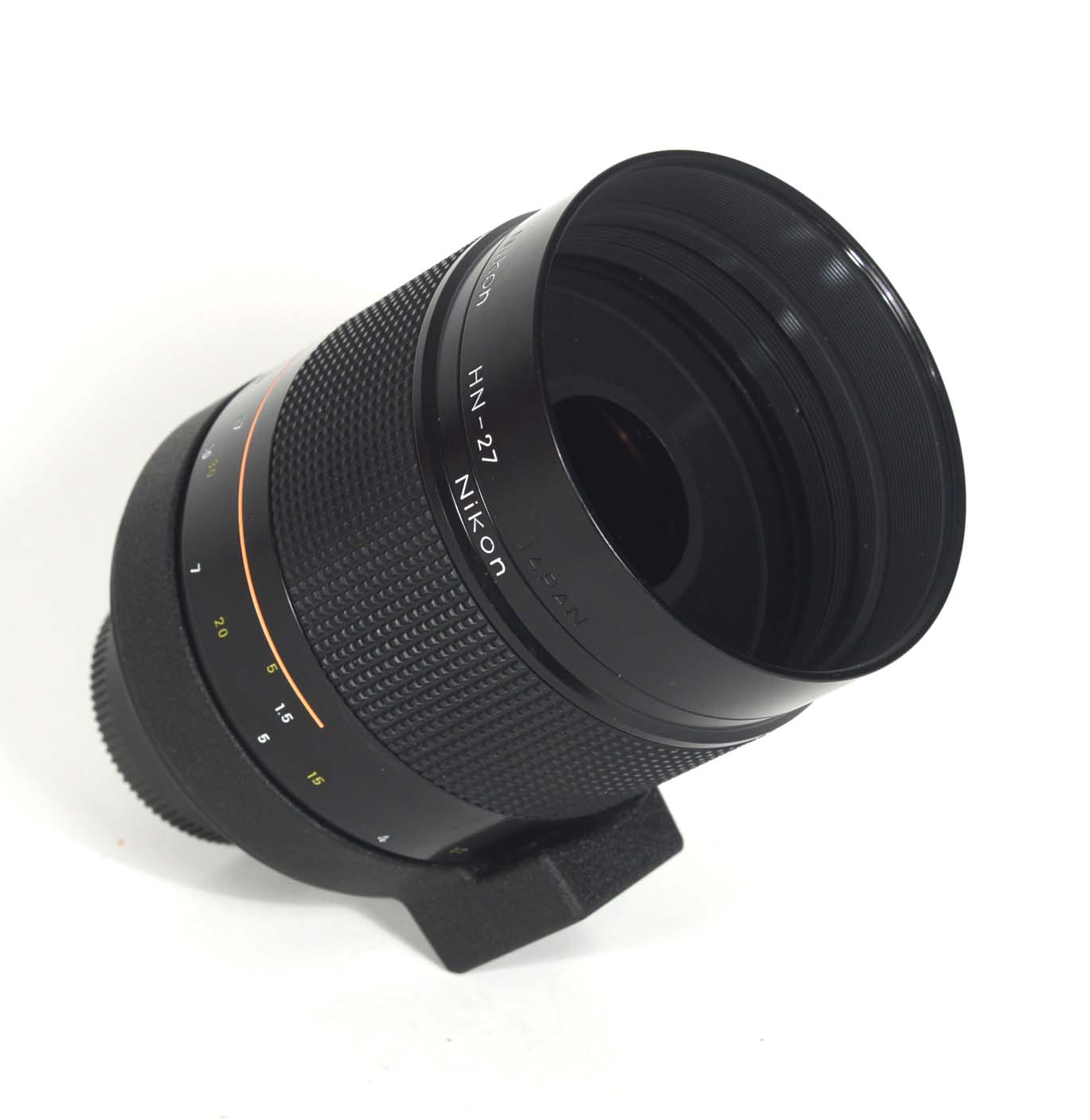 Nikon 500mm f8 Reflex-Nikkor lens:  This is an extremely clean version of Nikon's 500mm mirror lens.  This is a lot of pop in a very small package and not for the faint of heart.  You have to be extremely steady or use on a tripod for sharp images.  That said it is light and small enough to take anywhere so bring a small tripod!  Comes with caps, a HN-27 hood and five filters.  $199.00
---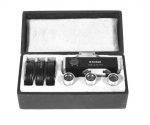 Zeiss Contameter  1341(close up kit) for Super Ikonta – B :  It seems that Zeiss made an accessory for everything.  This is a near mint Contameter close up kit for the Zeiss Super Ikonta B.  It includes the 20, 30 and 50 close up lens and matching eyepieces for accurate close up photography.  If you need one, this is the one you want, basically like new   Sold

Alpa Reflex Presentation Box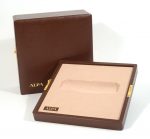 :  We have a mint Alpa Reflex presentation box that wants to be in your collection.  A beautifully made leather and wood box that sells elsewhere for hundreds!  You can get it here for $129.00.  On sale   $99.00

Have some fun!  Try a classic!

.



.
.
See something your interested in?  Email us for the details.  We are happy to send you additional photos of the items.  We accept  Paypal, Visa, Mastercard or check.  Prices quoted do not include shipping. We will be happy to quote you a price to ship your item with or without insurance.
Last Updated: May 4, 2023 @ 4:53 pm