.
Welcome to Vermont Camera Works!
We Are Back!
Well it's been an ordeal, but our site is back! Special thanks to the to Jackson and the team at Terriertenacity.com who saved the day!  We will be updating these pages over the next few days.  We have a bunch of equipment to post.  Unfortunately we are not able to accept new repairs right now. We just have too many and are uncomfortable with the long turnaround. We are reducing our repair backlog and hope to be back taking in repairs soon. Our shop continues to be open from Thursday to Saturday 10 – 5. Thank you for your patience over the past few weeks.
Jim and Liz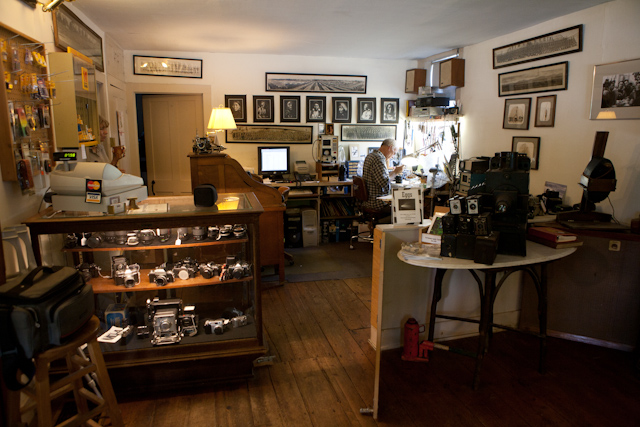 We are a fully equipped, camera repair facility in central Vermont. We take great pride in our work and take the time and effort to do the kind of job you expect.
Vermont Camera Works is family owned and staffed.  We have been in business in Vermont since October 1984.  We repair all makes and models of  cameras, lenses and other photographic equipment.  We specialize on older film classics including Leica, Nikon, Zeiss, Rollei, Voightlander and others. We also buy and sell equipment and have a good selection of collectible and preowned cameras.
If your favorite camera has a problem give us a try.  You can contact us by email or phone.  We'll be happy to answer your questions.
•
We have many antique cameras and accessories. Many of our customers say we should open a museum!  From glass plates to 4×5 glass slide projectors, old images to antique meters, wooden cameras to Kodak Brownies; we may have what you are looking for.  Give us try!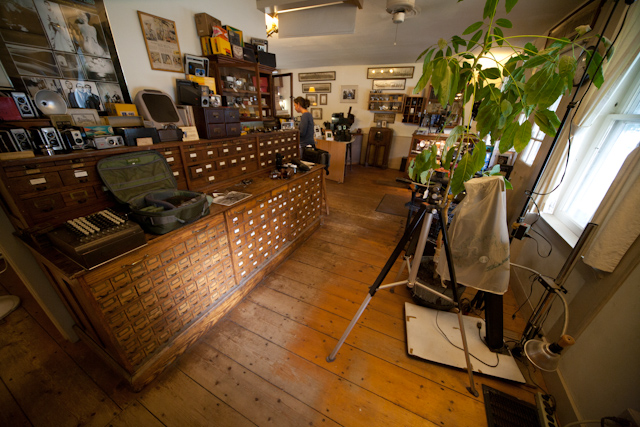 Have a look at our web site. If you're ever in Vermont, please stop by and say hello.Vermont is a great place to visit any time of the year.  We would be happy to show what we have, give you directions to our four covered bridges, sell you a dozen eggs and if you come at the right time of year you can see our new born lambs.
After 35 years we are looking to continue life's journey in other possible ways.  We are now only be open on Thursday, Friday and Saturday from 10am to 5pm.  Our web business will continue as normal and you can always reach us through this site.
Best,
Jim and Liz
Last Updated: June 9, 2022 @ 6:27 pm